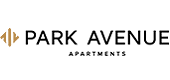 Discover Our Location!
Living in this incredible neighborhood offers front-door access to the top hotspots in the sought-after Sugar House district of Salt Lake City. Our convenient freeway access puts you minutes away from the heart of downtown or the serene Utah mountains.
Contact

1240 Stringham Ave Salt Lake City, UT 84106

(801) 449-3357
Key Locations

University of Utah

2.9 Mi
Wasatch Brewery
Located in the heart of sugarhouse, Wasatch Brew Pub is a hip BrewPub known for its award-winning craft beers. Offering a full lunch, dinner, and weekend brunch menu, this is the perfect spot to wind down and enjoy a drink.
Snowbird Ski & Summer Resort
First opened in 1971, the year-round ski and summer resort is nestled in Little Cottonwood Canyon. Snowbird shares the canyon with Alta and has 26 ski lifts and tows and a skaible area of 4,700 acres!
Real Taqueria
With a restaurant in Holladay and a food truck roaming Salt Lake, Real Taqueria offers authentic, tasty Mexican food. Enjoy traditional Mexican cuisine from tacos to enchiladas, all washed down with a fresh horchata!
Oh Mai South Salt Lake
The Vietnamese sandwich shop is a local favorite. Serving up tasty bahn mi sandwiches and savory pho noodle soup, authenticity is always on the menu.
Sugar House Park
With 110 acres, Sugarhouse Park is a popular spot year round! In the summer, you'll find joggers, picnickers, and Salt Lake's most popular 4th of July firework show. During the winter, the park is popular for sledding and little ones learning to ski!
The Depot
Located in the historic Upnion Pacific Building at The Gateway Mall, The Depot is Salt Lake City's premiere music venue and convention center. The 4-story music venue features touring artists, bands, and DJs.